Фотозахист — нові концепції, суперечки та тенденції 2022 р.
Ключові слова:
фотозахист, UVA, UVB, SPF-фактор, вітамін D
Анотація
Питання про необхідність створення фотозахисту виникло на технічних, якщо не наукових засадах, ще у 30-­х роках минулого століття.
Фотозахист був призначений для набуття засмаги без опіків. Ця концепція проіснувала до 80-­х років, а потім її було доопрацьовано завдяки науковим досягненням, які дали змогу досягти більш високих значень SPF, а також через усе більшу занепокоєність населення щодо шкідливих наслідків впливу сонця на виникнення раку шкіри. Тоді ж було встановлено, що сонячне випромінювання здатне не тільки спричиняти розвиток карциноми і меланоми, а й прискорювати видимі ознаки старіння шкіри. Це призвело до того, що сьогодні фотозахист перетворюється на відповідальну дію і щоденну рутину.
Цей документ має на меті оновити сучасні знання про фотозахист. Ми дійшли висновку, що не лише UVA/UVB, а й видиме світло та інфрачервоне випромінювання, тобто весь сонячний спектр, негативно впливає на шкіру, отже, необхідно створити повний спектр фотозахисту. Утворення темних димерів циклобутанового піримідину після перебування на сонці стає актуальним питанням, і фотоліази, ймовірно, є рішенням для зменшення утворення цих сполук і усунення пошкоджень, які вони можуть спричинити на шкірі. Іншими важливими питаннями є також рівень вітаміну D в організмі, на який може вплинути регулярне застосування SPF із високим фотозахисним фактором, часте використання мінеральних наночастинок як сонцезахисних засобів, можливий вплив деяких сонцезахисних кремів на здоров'я людини, а також потенційна шкода навколишньому середовищу, яку вони можуть завдати. Нарешті, еволюція сонцезахисних кремів до більш елегантних, приємних і простих у використанні хімічних складів є безумовною гарантією кращого фотозахисту для пацієнтів.
Посилання
Urbach F. The historical aspects of sunscreens. J PhotochemPhotobiol B. 2001;64(2-3):99-104.
de Gruijl FR. Skin cancer and solar UV radiation. Eur J Cancer. 1999;35(14):2003-2009.
Kligman A.M. Early destructive effect of sunlight on human skin. JAMA. 1969;210(13):2377-2380.
Cadet J, Douk T. Oxidatively generated damage to DNA by UVA radiation in cells and human skin. J Invest Dermatol. 2011;131:1005-1007.
Yeager DG, Lim HW. What's New in Photoprotection. A Review of New Concepts and Controversies. Dermatol Clin. 2019; Apr;37(2):149-157.
Cohen LE, Grant RT. Sun protection: current management strategies addressing UV exposure. Clin Plast Surg. 2016;43:605-10.
Aldahan AS, Shah VV, Mlacker S, et al. The history of sunscreen. JAMA Dermatol. 2015;151(12):1316.
Kaur CD, Saraf S. In vitro sun protection factor determination of herbal oils used in cosmetics. Pharmacognosy Res. 2010;2(1):22-25.
Drissi M, Carr E, Housewright C. Sunscreen: a brief walk through history. Proc (Bayl Univ Med Cent). 2021;35(1):121-123.
Mahmoud BH, Ruvolo E, Hexsel CL, et al. Impact of long-wavelength UVA and visible light on melano-competent skin. J Invest Dermatol. 2010;130:2092-7.
Kohli I, Chaowattanapanit S, Mohammad TF, et al. Synergistic effects of long-wavelength ultraviolet A1 and visible light on pigmentation and erythema. Br J Dermatol. 2018;178:1173-80.
Darvin ME, Fluhr JW, Caspers P, et al. In vivo distribution of carotenoids in different anatomical locations of human skin: comparative assessment with two different Raman spectroscopy methods. Exp Dermatol. 2009;18:1060-1063.
Darvin ME, Gersonde I, Albrecht H, et al. In vivo Raman spectroscopic analysis of the influence of IR radiation on the carotenoid antioxidant substances beta-carotene and lycopene in the human skin. Formation of free radicals. Laser Phys Lett. 2007;4:318-321.
Jantschitsch C, Weichenthal M, Maeda A, et al. Infrared radiation does not enhance the frequency of ultraviolet radiation-induced skin tumors, but their growth behavior in mice. Exp Dermatol. 2011;20:346-350.
Schieke S, Stege H, Kurten V, et al. Infrared-A radiation-induced matrix metalloproteinase 1 expression is mediated through extracellular signal regulated kinase — activation in human dermal fibroblasts. J Invest Dermatol. 2002;119:1323-1329.
Schroeder P, Lademann J, Darvin ME, et al. Infrared radiation-induced matrix metalloproteinase in human skin: implications for protection. J Invest Dermatol. 2008;128:2491-2497.
Kim HH, Lee MJ, Lee SR, et al. Augmentation of UV-induced skin wrinkling by infrared irradiation in hairless mice. Mech Ageing Dev. 2005;126:1170-1177.
Robert І, Bonnet M, Marques S, et al. Low to moderate doses of infrared a irradiation impair extracellular matrix homeostasis of the skin and contribute to skin photodamage. Skin Pharmacol Physiol. 2015;28(4):196-204.
Premi S, Wallisch S, Mano CM, et al. Photochemistry. Chemiexcitation of melanin derivatives induces DNA photoproducts long after UV exposure. Science. 2015;347:842-7.
Kabir Y, Seidel R, McKnight B, et al. DNA repair enzymes: an important role in skin cancer prevention and reversal of photodamage - a review of the literature. J Drugs Dermatol. 2015;14:297-303.
Emanuele E, Spencer JM, Braun M. An experimental double-blind irradiation study of a novel topical product (TPF 50) compared to other topical products with DNA repair enzymes, antioxidants, and growth factors with sunscreens: implications for preventing skin aging and cancer. J Drugs Dermatol. 2014;13:309-14.
Scott JF, Das LM, Ahsanuddin S, et al. Oral vitamin D rapidly attenuates inflammation from sunburn: an interventional study. J Invest Dermatol. 2017;137:2078-86.
Passeron T, Bouillon R, Callender V, et al. Sunscreen photoprotection and vitamin D status. Br J Dermatol. 2019 Nov;181(5):916-931.
Choudhry SZ, Bhatia N, Ceilley R, et al. Role of oral Polypodiumleucotomos extract in dermatologic diseases: a review of the literature. J Drugs Dermatol. 2014;13:148-53.
Caccialanza M, Recalcati S, Piccinno R. Oral polypodiumleucotomos extract photoprotective activity in 57 patients with idiopathic photodermatoses. G Ital Dermatol Venereol. 2011;146:85-7.
Chen AC, Martin AJ, Choy B, et al. A phase 3 randomized trial of nicotinamide for skin-cancer chemoprevention. N Engl J Med. 2015;373:1618-26.
Lim HW, Arellano-Mendoza MI, Stengel F. Current challenges in photoprotection. J Am Acad Dermatol. 2017;76:S91-9.
Surjana D, Halliday GM, Martin AJ, et al. Oral nicotinamide reduces actinic keratoses in phase II double-blinded randomized controlled trials. J Invest Dermatol. 2012;132:1497-500.
Chen AC, Martin AJ, Choy B, et al. A phase 3 randomized trial of nicotinamide for skin-cancer chemoprevention. N Engl J Med. 2015;373:1618-26.
Palombo P, Fabrizi G, Ruocco V, Ruocco E, Fluhr J, Roberts R, et al. Beneficial long-term effects of combined oral/topical antioxidant treatment with the carotenoids lutein and zeaxanthin on human skin: a double blind, placebo-controlled study. Skin Pharmacol Physiol. 2007;20:199-210.
Baquerizo Nole KL, Yim E, Keri JE. Probiotics and prebiotics in dermatology. J Am Acad Dermatol. 2014;71:814-21.
Parrado C, Philips N, Gilaberte Y, et al. Oral Photoprotection: Effective Agentsand Potential Candidates. Front Med. 2018;5:188.
Jaeger A, Weiss DG, Jonas L, Kriehuber R. Oxidative stress-induced cytotoxic and genotoxic effects of nano-sized titanium dioxide particles in human HaCaT keratinocytes. Toxicology. 2012;296:27-36.
Kim IY, Lee TG, Reipa V, et al. Titanium Dioxide Induces Apoptosis under UVA Irradiation via the Generation of Lysosomal Membrane Permeabilization-Dependent Reactive Oxygen Species in HaCat Cells. Nanomaterials (Basel, Switzerland). 2021;11(8):1943.
Montiel-Dávalos A, Ventura-Gallegos JL, Alfaro-Moreno E, et al. TiO2 nanoparticles induce dysfunction and activation of human endothelial cells. Chem Res Toxicol. 2012; Apr.16;25(4):920-30.
Jomini S. Effets des nanoparticules de dioxyde de titane sur les bactéries : de la cellule à la communauté. Ecotoxicologie. Université de Lorraine. 2014. Français.ffNNT: 2014LORR0098ff. fftel-01750816.
Adachi K, Yamada N, Yoshida Y, et al. Subchronic exposure of titanium dioxide nanoparticles to hairless rat skin. Exp Dermatol. 2013;Apr.22(4):278-83.
Wu J, Liu W, Xue C, et al. Toxicity and penetration of TiO2 nanoparticles in hairless mice and porcine skin after subchronic dermal exposure. Toxicol Lett. 2009;Dec.1;191(1):1-8.
Gamer AO, Leibold E, van Ravenzwaay B. The in vitro absorption of microfine zinc oxide and titanium dioxide through porcine skin. Toxicol In Vitro. 2006;Apr.20(3):301-7.
Senzui M, Tamura T, Miura K, et al. Study on penetration of titanium dioxide (TiO(2)) nanoparticles into intact and damaged skin in vitro. J Toxicol Sci. 2010; Feb.35(1):107-13.
Zhang LW, Monteiro-Riviere NA. Assessment of quantum dot penetration into intact, tape-stripped, abraded and flexed rat skin. Skin Pharmacol Physiol. 2008;21:166-180.
Darvin ME, König K, Kellner-Hoefer M, et al. Safety assessment by multiphoton fluorescence/second harmonic generation/hyper-Rayleigh scattering tomography of ZnO nanoparticles used in cosmetic products. Skin Pharmacol Physiol. 2012;25(4):219-26.
Gulson B, McCall M, Korsch M, et al. Small amounts of zinc from zinc oxide particles in sunscreens applied outdoors are absorbed through human skin. Toxicol Sci. 2010; Nov.118(1):140-9.
Scientific Committee on Consumer Safety. Opinion on Titanium Dioxide (nano form) COLIPA n° S75. 2012.
Scientific Committee on Consumer Safety. Opinion on Zinc oxide (nano form) COLIPA n°S76. 2013.
Your burning questions, answered. Our scientific sunscreen testing exposes startling truths about product claims and effectiveness. Consum Rep. 2016;81:21-9.
Herzog SM, Lim HW, Williams MS, et al. Sun protection factor communication of sunscreen effectiveness: a web-based study of perception of effectiveness by dermatologists. JAMA Dermatol. 2017;153:348-50.
Suh S, Pham C, Smith J, Mesinkovska NA. The banned sunscreen ingredients and their impact on human health: a systematic review. Int J Dermatol. 2020;Sep.59(9):1033-1042.
Colborn T, vom Saal FS, Soto AM. Developmental effects of endocrine-disrupting chemicals in wildlife and humans. Environ Health Perspect. 1993;Oct.101(5):378-84.
Schlumpf M, Cotton B, Conscience, et al. In vitro and in vivo estrogenicity of UV screens. Environmental health perspectives. 2001;109(3):239-244.
Blüthgen N, Zucchi S, Fent K. Effects of the UV filter benzophenone-3 (oxybenzone) at low concentrations in zebrafish (Danio rerio). Toxicol Appl Pharmacol. 2012;Sep.1;263(2):184-94.
Wolff MS, Engel SM, Berkowitz GS. et al. Prenatal phenol and phthalate exposures and birth outcomes. Environ Health Perspect. 2008; Aug.116(8):1092-7.
Kunz PY, Galicia HF, Fent K. Comparison of in vitro and in vivo estrogenic activity of UV filters in fish. Toxicol Sci. 2006;Apr.90(2):349-61.
Kunisue T, Chen Z, Buck Louis GM, et al. Urinary concentrations of benzophenone-type UV filters in U.S. women and their association with endometriosis. Environ Sci Technol. 2012; Apr.17;46(8):4624-32.
Klammer H, Schlecht C, Wuttke W, et al. Effects of a 5-day treatment with the UV-filter octyl-methoxycinnamate (OMC) on the function of the hypothalamo-pituitary-thyroid function in rats. Toxicology. 2007; Sep.5;238(2-3):192-9.
Maipas S, Nicolopoulou-Stamati P. Sun lotion chemicals as endocrine disruptors. Hormones (Athens). 2015; Jan.-Mar.;14(1):32-46.
Mitchelmore CL, Burns EE, Conway A, et al. A Critical Review of Organic Ultraviolet Filter Exposure, Hazard, and Risk to Corals. Environ Toxicol Chem. 2021;Apr.40(4):967-988.
Schneider SL, Lim HW. Review of environmental effects of oxybenzone and other sunscreen active ingredients. J Am Acad Dermatol. 2019;Jan.80(1):266-271.
Fivenson D, Sabzevari N, Qiblawi S, et al. Sunscreens: UV filters to protect us: Part 2-Increasing awareness of UV filters and their potential toxicities to us and our environment. Int J Women's Dermatology. 2021;7(1):45-69.
Yaar M, Gilchrest BA. Photoageing: mechanism, prevention and therapy. Br J Dermatol. 2007;157:874-87.
Anti-Aging Products-Market Study by Global Industry Analysts, Inc. [Internet]. [cited 2021 Mar 10]. Available from: https://www.strategyr.com/market-report-anti-aging-products-forecasts-global-industry-analysts-inc.asp.
Wang SQ, Virmani P, Lim HW. Consumer acceptability and compliance: the next frontier in sunscreen innovation. Photodermatol Photoimmunol. Photomed. 2016;32:55-56.
Narda M, Ramos-Lopez D, Mun G, et al. Three-tier testing approach for optimal ocular tolerance sunscreen. CutanOcul Toxicol. 2019;7:1-9.
Krutmann J, Passeron T, Gilaberte Y, Granger C, Leone G, Narda M, Schalka S, Trullas C, Masson P, Lim HW. Photoprotection of the future: challenges and opportunities. J Eur Acad Dermatol Venereol. 2020;Mar.34(3):447-454.
Morquette AJ, Waples ER, Heath CR. The importance of cosmetically elegant sunscreen in skin of color populations. J Cosmet Dermatol. 2022;Apr.21(4):1337-1338.
Cercato M, et al. Sun protection among Spanish beachgoers: knowledge, attitude and behaviour. J Cancer Educ. 2015;30(1):4-11.
Granger C, Narda M, Andres P, et al. Photoprotection: Key Concepts, Current Status, and Special Patient Groups. EMJ Dermatol. 2020; doi:10.33590/emjdermatol/20-00002.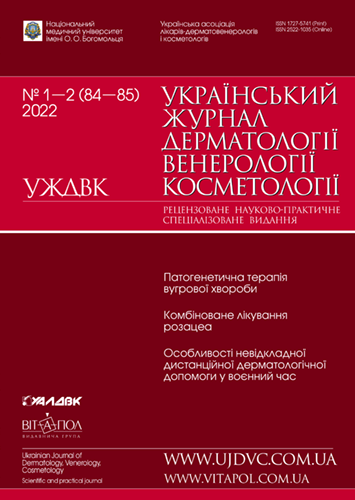 ##submission.downloads##